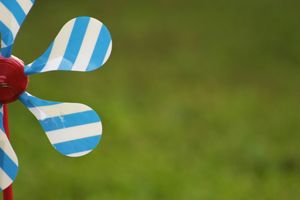 High-Tech and Highly Personal
Walk into Goodway Print and Copy, and you'll most likely find the founder and owner, Leslie McDonald, on the phone with a customer, working behind one of the many copy machines, or good-naturedly poking fun of one of her long-time employees. Although the technology has changed, this atmosphere isn't much different than 40 years ago.
The shop has always been bustling with many customers and employees. Leslie can remember times when actors like Sylvester Stallone, Bo Derek and Tippi Hedren would regularly come into the shop to copy their scripts. She laughs as she recalls afternoons when the staff would barbeque on the sidewalk outside of the shop, and she tells me about a time when they received a massive order of wrinkled seat cushions for a customer. "I brought in my blow dryer, we laid them out in the parking lot, and we fixed them."
Goodway has lived through the technological transformations of the past 40 years—Leslie recalls getting the first fax machines into the shop. She can remember a time when there were two printing presses in the back, and as many 12 employees were required to get the jobs done. Collating, stapling, and sorting had to be done by hand. Now, the shop is run by four employees, with state-of-the art printing and copying equipment. Instead of bringing their jobs into the shop, customers can upload files online and do everything digitally. Every employee at Goodway can remember some of these transitions—they've all worked here for at least 10 years, so they've been on the cutting edge of many transitions in the print world.
However, even though technology has created a more convenient printing environment, Goodway has maintained a commitment to personal service. They have a physical location, and they are at the shop every workday, welcoming customers who come in with jobs, feedback, or just to say hello. And although Goodway's technology has changed, their personality hasn't. Leslie is still there, talking to customers, joking with the staff, pitching in wherever she's needed. And every employee, when asked what their favorite thing about working here was, answered, "The people."
Congratulations to Goodway Print and Copy on 40 years of business, fun, and high quality customer service.