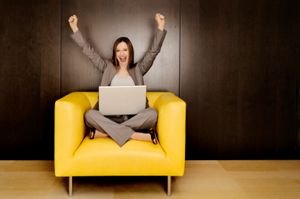 People are our most important asset—our employees and our customers.
"High quality work with a personal touch" has been our motto for more than 40 years. Over the years, Goodway Print & Copy has grown and changed to stay on the cutting edge of print and marketing technology, but our commitment to individualized service is unwavering. Today, we're proud to be a local business with high-quality, state-of-the-art printing capabilities that easily match that of larger printers. Plus, we can offer you the personal touch you won't find with the bigger guys.
Our local print shop is staffed with experts who have been working here for more than 15 years, serving the needs of businesses and nonprofits throughout Sherman Oaks, Van Nuys, Encino and the San Fernando Valley region.
We are real people. We don't hide behind automated voicemail systems and web site only ordering. Stop by and say "hi" to us anytime…You'll find us at 15121 Ventura Blvd in Sherman Oaks. You can call or email us too. We're ready to answer your questionsor get started on your next project.